what inspired me to write and self publish my book "You Can Call Me Katelyn".  When I used to read to my daughter who had a difficult time focusing if the book was not entertaining I thought I should write a children's book that was both entertaining and inspiring. Later I learned that she had ADHD and books packed full of pictures were the only ones that could keep her attention. While I could find books full of pictures they were still missing a message that she and I could learn. You know how when you can't find what you are looking for you get the thought this might be something you could bring to life, well that is exactly why I wrote my first children's books.
Fast forward 10 years and I had this story that I wanted to write but never had the chance.  I had been working in finance for almost 20 years saying to myself this is not where I am supposed to be but doing nothing about it.  I got laid off and was very grateful for the opportunity to pursue my dream of sharing with the world the story that lived inside me.
The story was inspired by my daughter.  When she was very little she came to me out of the blue and said my name was supposed to be Katelyn, why did you call me Karly?  I thought WOW she was right. I did not know the sex of my baby and while I had a boy name picked out I was unsure on the girl name. Katelyn was one of the names I had been thinking about but I just couldn't decide.  It is crazy how she knew this. The only reason I picked Karly was because Katelyn was a very common name at the time and I had a very common name when I was growing up. This is how the idea for the story of Katelyn was born. I was inspired to take my passion of teaching my daughter and helping parents and turn it into a story about taking action where a brave little girl can change something as big as her name.
Once I wrote the story and had it illustrated full of pictures there was no way I couldn't publish this book! After all the research about getting a book published, I came to the conclusion that the way to ensure that this story was shared with the world was to do it myself. This required that I learn all about the business of self publishing and ultimately find the right people to help me edit, print, and promote my book.
It is not easy publishing a book but it is so worth it! By taking the action of bringing Katelyn to life I have met so many inspiring people and I have learned so much. People like Leat at the MagicBeans Bookstore who inspired me to write this blog. The greatest lesson I have learned is to never stop taking action to fulfill your dreams.
Taking action can start for you or someone you love by buying my book and sharing it with someone that likes to be entertained along with learning how to take action. If you want to learn more about my journey or publishing your own book, please check out my website at keritcollins.com.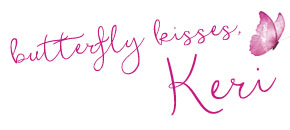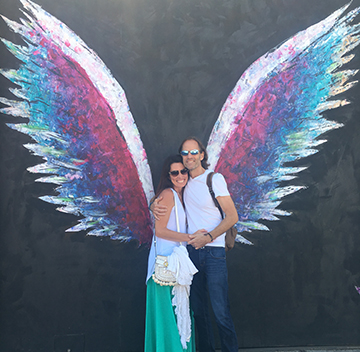 Keri Collins is a children's author who helps kids and parents better themselves by making better choices. She blogs about parenting and kids' issues, and offers plenty of tips and other advice.