Meet child books author, keri collins
Keri T Collins: Children's Book Author, Nutrition Enthusiast, and Holistic Living Advocate
Keri T Collins is not just your average children's book author; she is a beacon of health and wellness and a passionate advocate for organic, chemical-free living. Certified in Nutrition and Healthy Living from eCornell, Keri's mission is to inspire individuals to cultivate a lifestyle that radiates vitality, wholesomeness, and pure joy.
The catalyst for Keri's journey was a deep-seated desire to improve her daughter's ADHD symptoms through a natural and holistic approach. This personal experience opened her eyes to the profound impact of nutrition and a chemical-free environment on our overall wellbeing. Keri's path of discovery led to the elimination of fad diets, a reduction in inflammation, and the incorporation of cell salts into her family's daily routine.
 Keri's philosophy is straightforward and beautifully simple – "Eat healthily, organic, farm-fresh food, move your body, and meditate to be happy and healthy." She fervently believes in a world where our meals are free of additives, our cleaning products are all-natural, and our mental health is just as important as our physical health.
 A devoted user of essential oils, Keri celebrates the power of nature in its purest form. Her interest in emotional healing led her to become certified in Emotional Freedom Techniques (EFT), where she uses tapping to release negative emotions and restore balance within the body.
Equally important to Keri is the practice of Kundalini Yoga, an ancient form of yoga that uplifts the spirit, brings clarity, and enhances the body's natural energy. As a Kundalini Yoga instructor, she empowers her students to unlock their potential, strengthen their mind-body connection, and embrace peace within chaos.
 With an energy that is as dynamic as it is infectious, Keri T Collins makes wellness fun, relatable, and accessible to all. Her approach is light and refreshing, inviting everyone to join her on this rewarding journey of natural healing, health, and happiness.
 Whether she's captivating young minds through her charming children's stories, guiding a soulful yoga class, or sharing life-altering nutrition tips, Keri T Collins is a true embodiment of holistic, vibrant living. Embrace her wisdom, savor the joy she brings, and join her in revolutionizing what it means to live a healthy, conscious life.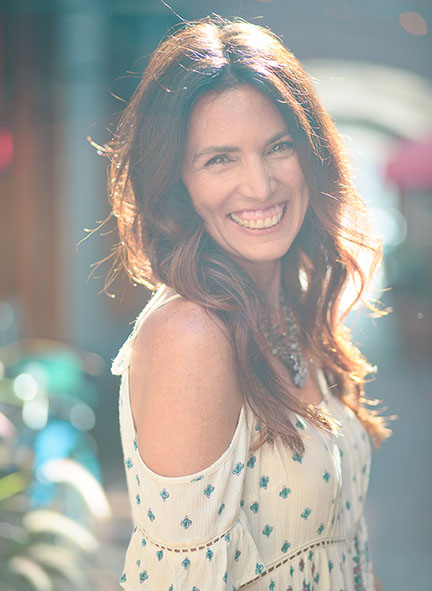 my personal life and beliefs.
I'm a wife, mom, author, dreamer of possibilities and believer in taking action to make your life go. where you want it to go in the right way, especially for children. We CAN play by our own rules if we learn to make choices that both alter perceptions and paths, yet don't stray too far from society's. Normally  (after all, rejecting everything to join the circus is probably a bad idea!
first children's book author
I wrote my first children's book to plant the seed that kids can question beliefs and take action. Life can get messy, and not everything always works the way we want, but with persistence and reasonable action. we can foster a change of life at any stage we want. The book is also a reminder for parents that kids' opinions and feelings matter. Something as sweet as a name change is something a child should have reasonable power over. Because that kind of decision-making leads to better decisions on a consistent basis and leads to employment and relationship satisfaction as adults.
My favorite part of life is the adventure. I love being spontaneous, and I am a bit of a wanderer. I wanted to create a book series that would teach kids and parents how to be themselves and do what they love. You Can Call Me Katelyn is the first step in that journey. Please join me for the rest – it'll be a fun ride!
Sign up to be the first to know about new blog posts, book releases, and events!