i am sitting here a little overwhelmed…
… overwhelmed with the amount of stuff I have going on. I know you know the feeling too! My kid is sick and with her dad, I am starting a business of selling love wraps, I am trying to get pregnant, I am working on finding my life purpose, working on my children's book launch and the list goes on and on. Do you ever feel overwhelmed by the amount of stuff that you need to accomplish! Me too!! Sometimes it wears me out.
I learned something today though that I wanted to share with you. It doesn't all have to get done today. I know that is not anything exciting or mind blowing but it's true.
Let me tell you a story. About 3 years ago I found this passion for yarn. I bought it everywhere I went including out of the country. I think I brought home an entire suitcase full of yarn from Spain. I wanted to start knitting scarves and selling them.
I knitted my little fingers to the bone and did it in such a fashion I got a tweak in my upper back but that didn't stop me. I loved putting on a good movie and knitting. Actually, the movie was always the same. Eat Pray Love!! I love that movie, talk about waking up and taking action.
Now I had no plan but thought how hard could it be to sell scarves. First mistake!! haha!! I took pictures of them and loaded them up on Etsy to sell and waited and waited until I finally got someone to like my page!! You would have thought I sold my hundredth scarf!! But still no sales. I looked up on Etsy and found that there were over 700 scarf sellers. WOW that is a lot of competition. I gave up, or so I thought.
Fast forward 3 years, my husband works in San Francisco and I get to come up when I don't have my daughter. We have an apartment by the Ferry Building. I walk around a lot and I see all these vendors selling their precious items on the streets. Why couldn't I do that I ask? I have all these scarves already made just waiting to be worn.
I searched how to become a street vendor, it is a lot harder than you think. I have to take 12 scarves completed, 6 scarves incomplete and go before a board of directors and show them that I can knit. The meetings are only held quarterly. I was fortunate to have asked a street vendor who sells jewelry who told me to hurry so I can get in for the holidays. I was able to get my meeting within a week and thank goodness I had all my scarves already made!!
My point is, we never know when or where the Universe will take us and we have to remain open to all the possibilities. What we think is a good idea at the time may be a better idea later. I did not force the selling of my scarves 3 years ago and nor did I get rid of them. I feel like I am in the flow of the Universe and ready to take action!! Taking action can be as simple as being patient. I am so grateful I was patient which is not my strongest quality and held on to the scarves and yarn for 3 years. It feels like I am supposed to do this and if I am blessed with a child in the near future I can do both, be a mom again and create scarves of love for people to wear. I am calling my scarves Wraps of Love and want my scarves to wrap the world in love.
If you don't get up to SF you can always find me on Instagram @KTCWrapsoflove.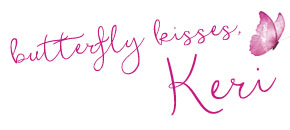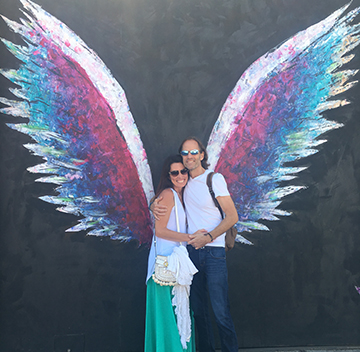 Keri Collins is a children's author who helps kids and parents better themselves by making better choices. She blogs about parenting and kids' issues, and offers plenty of tips and other advice.