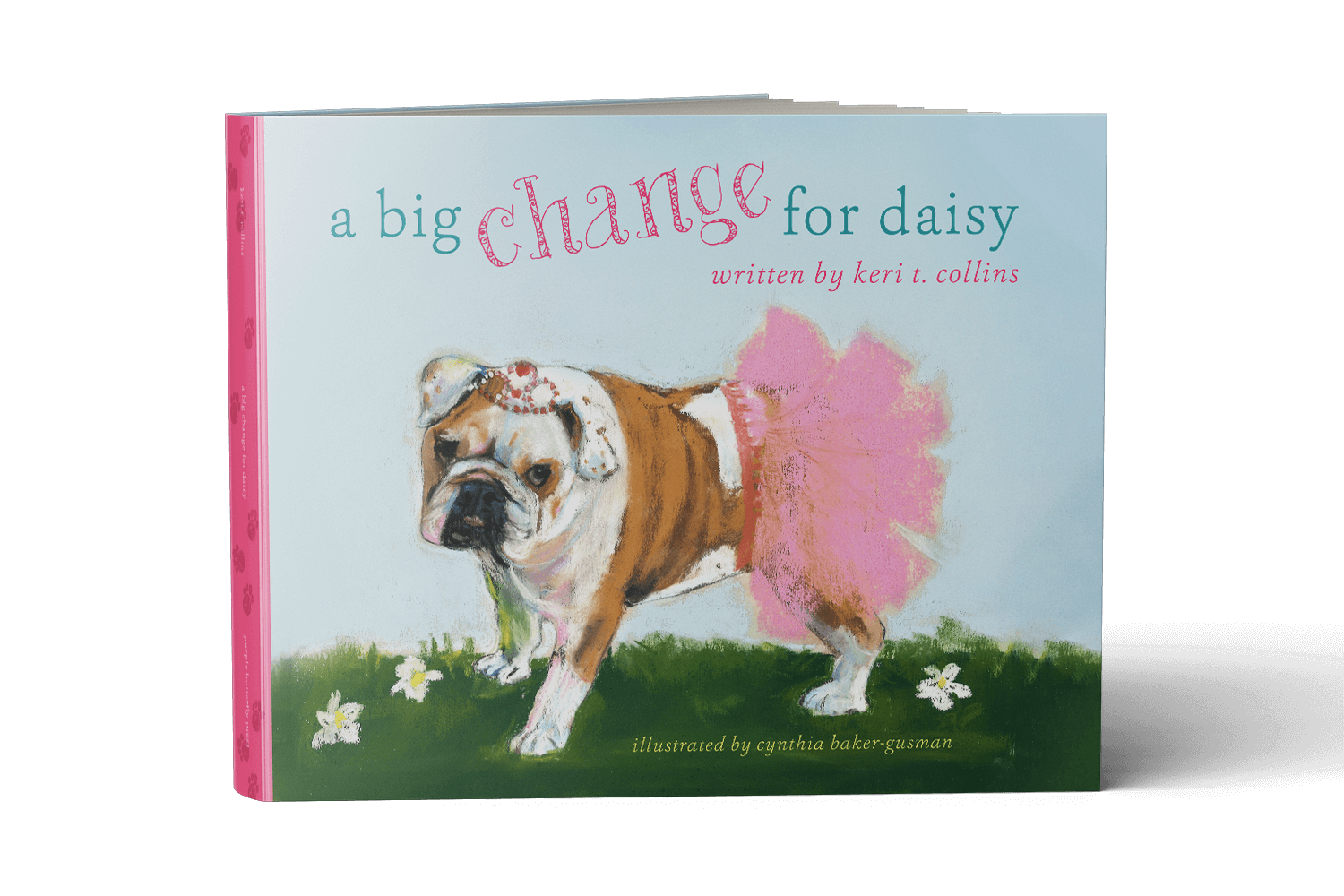 What happens when your world is turned upside down and you have no choice but to change? Daisy's simple life of sleeping all day is about to get disrupted when a small creature comes to live with her. Daisy's life as she knew it will never be the same. See how Daisy accepts and comes to love her new live in friend.
If you are too excited to wait for the launch date and have to read the book right now!! I don't blame you, you can sign up for a free eBook.
$21.99
Includes dedication by the author
5 Star Review For A Big Change for Daisy
"Every child faces changes, and in this current time of almost daily changes, this book is exactly what every child needs. Keri Collins helps us remember to breathe and acknowledge our feelings as she tells the story of Daisy and her new sister Lilly Rosa.
A Big Change for Daisy is the best combination: a children's book that is beautiful to look at, has an engaging story and helps children with their hard emotions.
I would recommend this book for any library, for all classrooms and I would purchase this one for a child's bookshelf. I love this book. I loved the story, the illustrations, the helpful tips at the end and the real life story of Daisy and Lilly that Keri shared as well!"
– R. C., Educator