all it takes is a sparkle of action!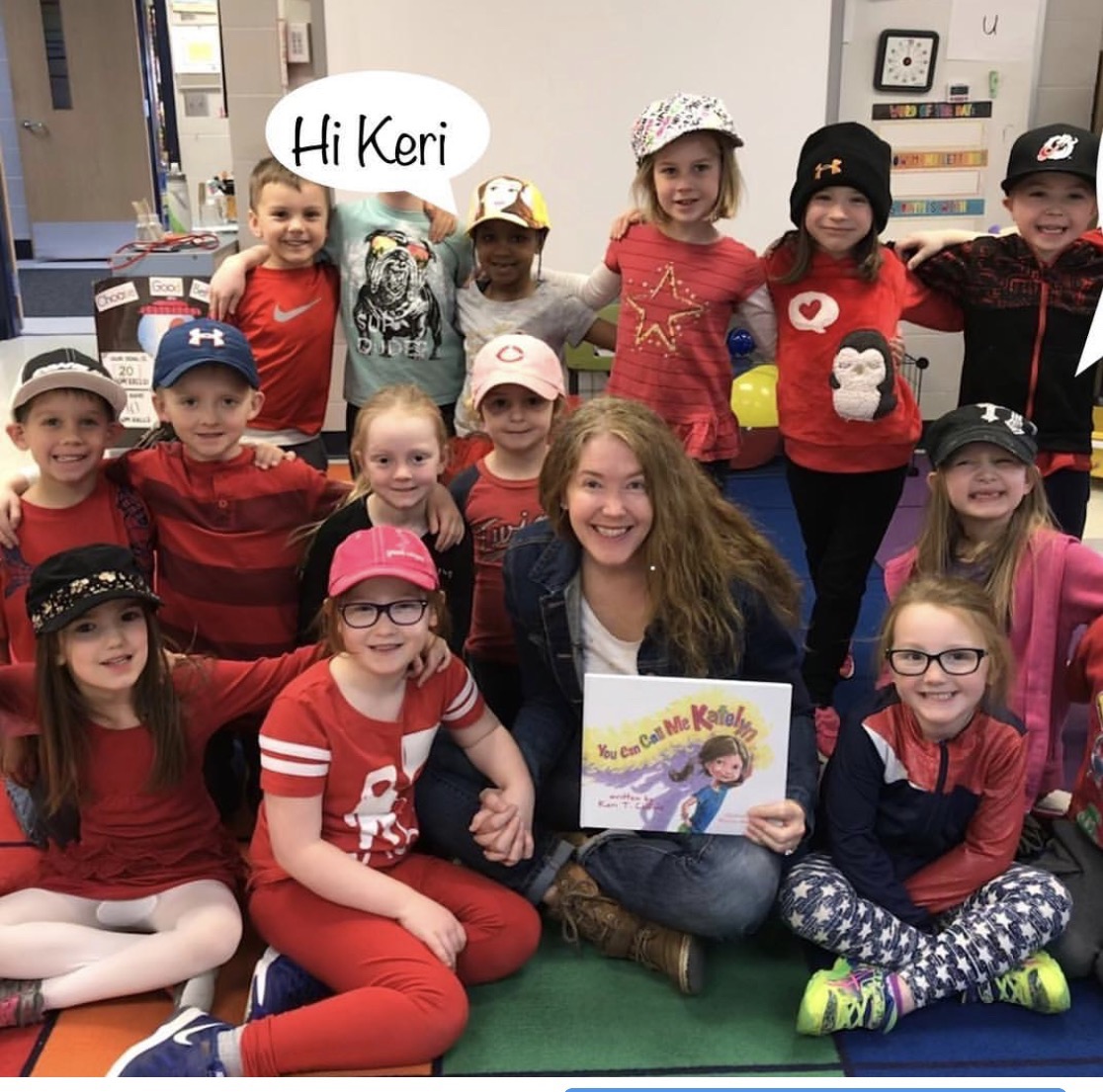 "My connection is when I was little I wanted to change my name."
"I love that she says, "You can call me Katelyn," (in a big, good voice) and gets people to do it!"
The first kindergarten class to get to see and read "You Can Call Me Katelyn". See what they have to say!
"I liked it because Katelyn is a really good name!"
"It was so funny when she told all her stuffed animals her new name!"
"It's just a really good book."
"I want to instill in our daughter that she can be the person she sees herself as…so I love being able to read a story to her that shows her if she wants to change something about herself, big or small — she can!"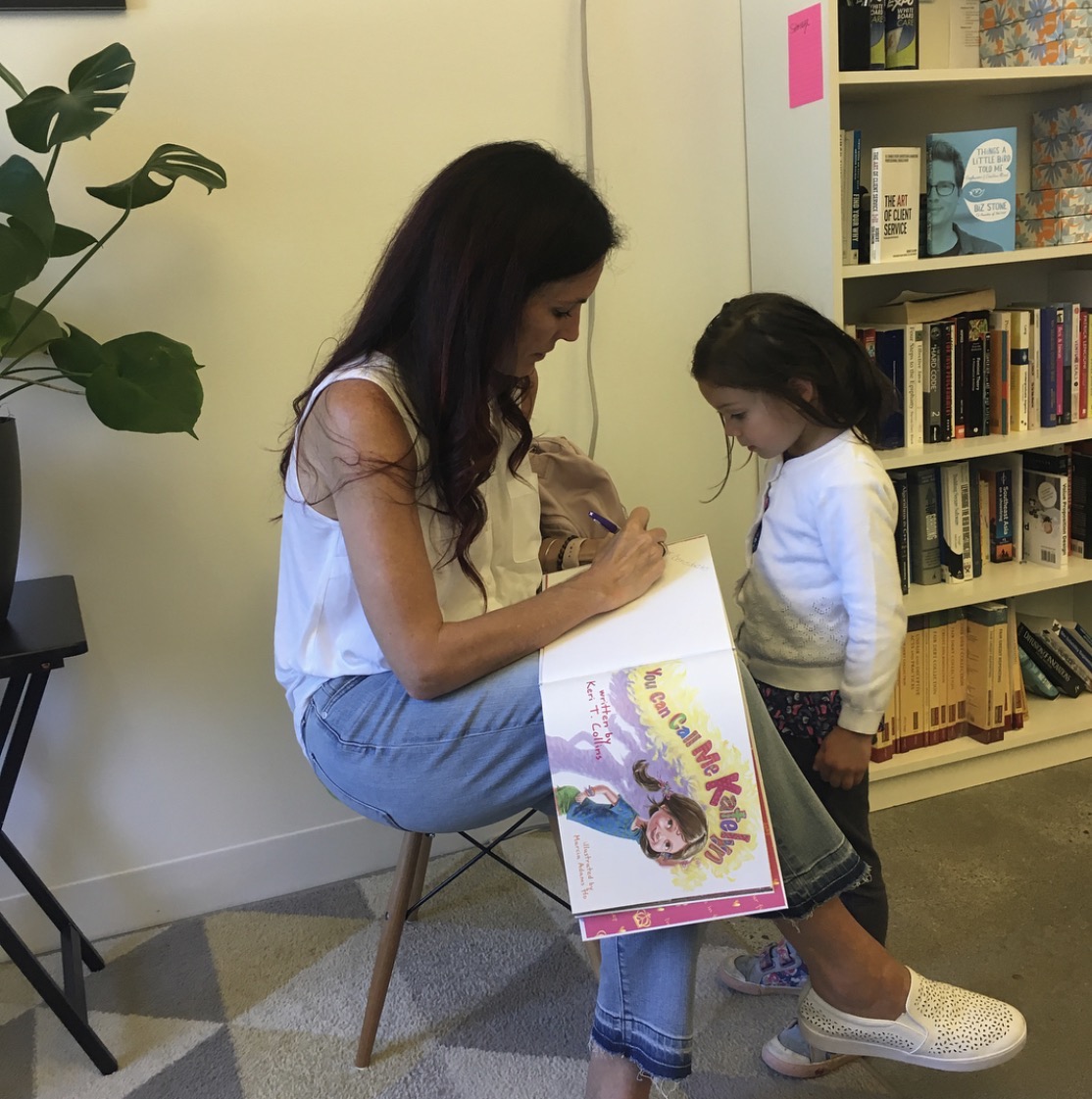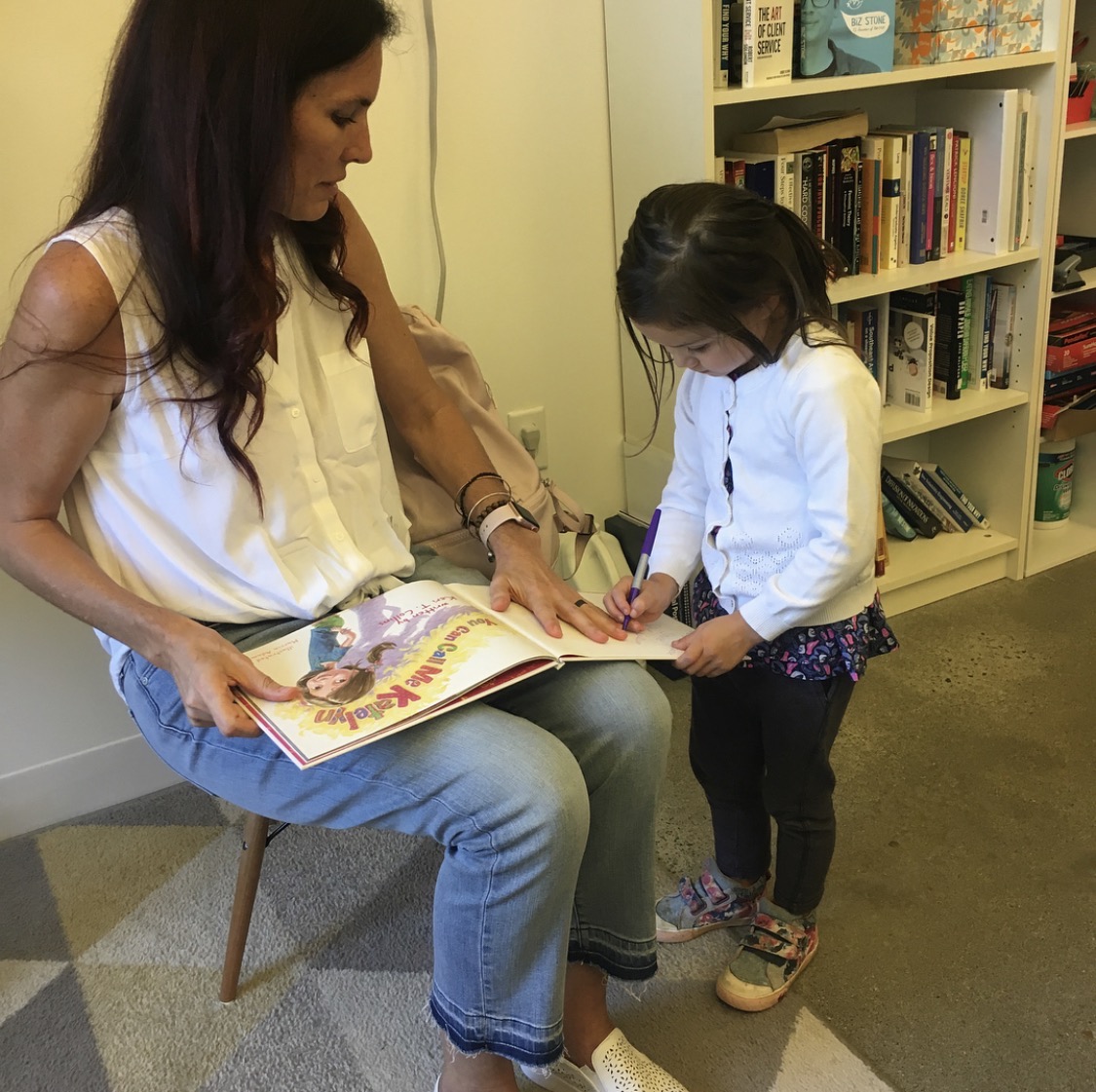 I feel so privileged to have met a beautiful girl named Benedict and sign her copy of "You Can Call Me Katelyn". She traced my hand as my signature in the book. What a great idea!! She is so creative and already learning how to take action. Spread your sparkles, Benedict. The world is waiting for you!!
– Keri
Look who is taking action!! She loves the story so much she is inspired to change her name!
One of the reason I wanted to write a children's book about a little girl who knows how to take action was to inspire kids to be themselves and not hide their true feelings. This video of a girl who wrote a book about changing her name brings tears to my eyes that I was able to inspire her.
– Keri